Mission Statement
Our mission is to serve Brunswick Hills Township with the highest degree of quality and professionalism through a proactive commitment to prevent emergencies where life and property are at risk.
Vision Statement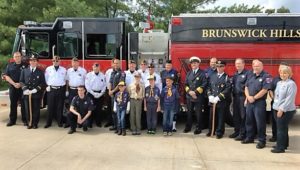 Our vision is to provide professional, efficient fire prevention, fire protection, emergency medical service, rescue and other general emergency and educational services to the residents of Brunswick Hills township with the goal of constantly safeguarding life and property against the elements of fire and disaster. Our objectives center on the maintenance of continuous, comprehensive training with the administration of realistic fire safety inspections and educational programs for the benefit of the public. The ultimate objective is to prevent and minimize loss of life and property when fires and emergencies do occur as we confine and extinguish those fires by utilizing the latest methods and scientific resources with the greatest degree or proficiency possible.
Chief Strazzo
Anthony Strazzo is a 25 year service veteran. His career began in 1994 as a part-time firefighter paramedic with the City of Broadview Hts. In 1999 Anthony was hired as a firefighter paramedic for the City of Beachwood where he currently holds the rank of Lieutenant. In addition to his supervisory duties, Anthony is also the tactical medic coordinator for both the Beachwood W.D.G.E. (Eastside Department Group Enforcement) SWAT Teams. His educational; background includes as Associate's of Applied Science Degree in Fire Protection Technology from the University of Akron and certifications as a paramedic, tactical paramedic, fire safety inspector, fire service instructor, haz-mat technician, BLS instructor, and numerous technical rescue disciplines. Anthony is also pursuing a Bachelor's Degree in Fire Service Administration from Empire State College. In 2008, Chief Strazzo received the prestigious designation of Fire Officer through the Center of Public Safety Excellence.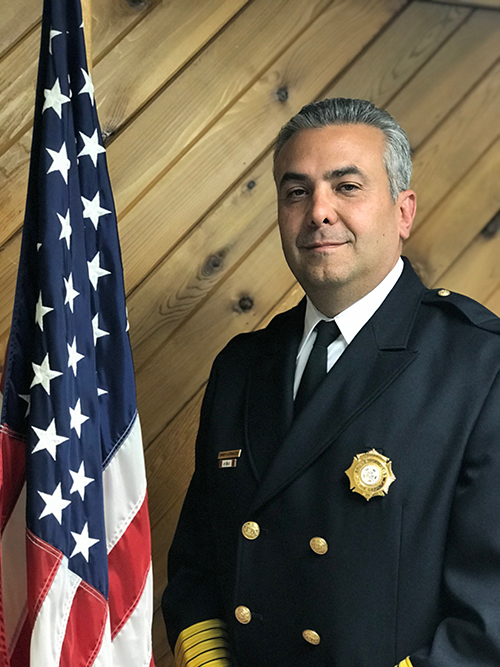 Fire Prevention Officer
Matthew Payne
Fire Prevention Office: 330-225-9095
Email: mpayne@brunswickhillstwp.org